Wealthsimple is one of the world's leading robo-advisor, with offices in Canada, the USA, and Europe. It is an online investment manager that helps people build smart portfolios and advise how to achieve financial goals.
Launched in 2014, it provides algorithmic investments and savings programs. It also creates a diverse portfolio with clear pricing and access to human financial advisors.
Overall rating
Summary: Although Wealthsimple has higher than average management fees, it helps people build smart portfolios and advises on how to achieve financial goals.
Wealthsimple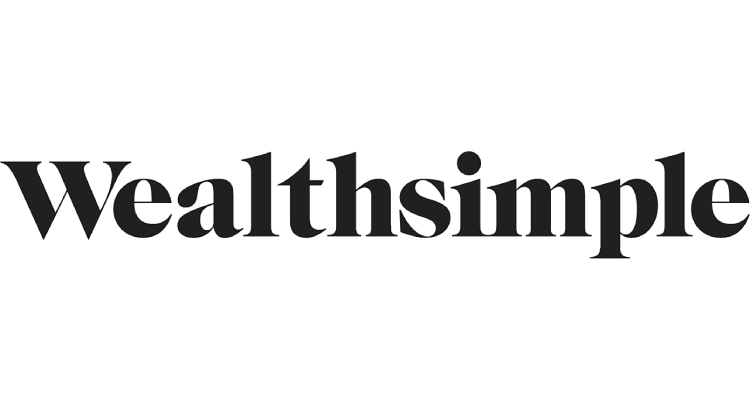 Reviews
3.8
Deposits & Withdrawals
Pros
Clear pricing and commission-free stock trading
Access to human financial advisors
Offers Free portfolio analysis
Broad investment selections including Socially responsible investment (SRI) and Halal-compliant portfolio options
No minimum deposit
Free tax-loss harvesting and automatic rebalancing
Cons
Higher than the average account management fee
Limited choice in portfolio creation
No physical branches
Best For
Social Responsible Investing
Halal Investing to cater to Islamic law requirements
Dividend reinvestment
Auto Depositing
Financial Advice/Portfolio Review
Automatic rebalancing of your portfolio as the market changes
Human Support
Features
HQ
Toronto, Ontario, Canada
Fees
– Basic (up to $100,000): 0.5%
– Black (Above $100,000): 0.4%
– Generation (Above $500,000):0.4%
Account Minimum
$0
Accounts
Personal, Traditional IRA, Roth IRA, SEP IRA, Joint, Trust
Access
Manage your account from anywhere using the website or mobile app
Portfolio rebalancing
Free automatic rebalancing of your portfolio as the market changes – uses a rebalancing methodology that detects when the portfolio has an incorrect asset allocation
Tax loss harvesting
Available only in black account package
Automatic deposits
Allows you to schedule and make automatic contributions to your account to meet financial goals
Advisor
Human advisors are available to all clients at no additional fees
Fractional share
An exchange traded fund (ETF) is a bundle of fractional shares of individual stocks and bonds and offers a great way to diversify your portfolio
Socially responsible investing
Investors can choose from three risk-weighted SRI portfolio drawn from ETFs that are screened for fit to certain environmental, social, corporate governance, and performance
Smart-beta
Macroeconomic and style factors are used to determine the performance of stocks. Wealthsimple provides a platform with low fees and no commissions allowing you to create a personalized portfolio including investing in smart beta ETFs
In depth review on Wealthsimple
Wealthsimple provides powerful financial tools to help you grow and manage your money. It supports various accounts, including taxable individual and joint brokerage accounts, custodial accounts, traditional, retirement accounts.
It has five available portfolio options. These include conservative, Balanced, Growth, SRI, and Halal. Standard portfolios use 8 – 10 ETFs while SRI uses 6 ETFs and Halal has 50 individual stocks.
Wealthsimple offers investors different plans with different fees, features, and benefits. These include:
Wealthsimple Basic: $0 is the minimum deposit, and funds are invested automatically using Wealthsimple algorithms.
Wealthsimple Black: $100,000 is the minimum account balance. It comes with a personal financial advisor, and you can enjoy other features like tax harvesting.
Wealthsimple Generation: $500,000 is the minimum account balance. With this, you get a personalized portfolio based on a professional team's advice. It also provides other extra services like a health plan.
Wealthsimple is best for
Social Responsible Investing: Available for investors who consider the environment and society as a whole. For instance, green energy.
Halal Investing: Wealthsimple offers a Halal-compliant investment portfolio. It contains 50 individual stocks that are screened by a third-party committee of Sharia scholars.
Dividend reinvestment: Dividends are tracked and automatically reinvested the day after they are distributed.
Portfolio Review: It is offered for free to both customers and non-customers.
Automatic rebalancing: Wealthsimple offers automatic rebalancing of your portfolio as the market changes.
Human Support: Human advisors are available to all clients regardless of the number of assets under management. These advisors are CFP, CIM, or CFA certified.
Wealthsimple benefits
Socially responsible investing (SRI): With this option, you can invest in socially responsible companies that are screened for environmental and social impact. The SRI portfolio prioritizes low carbon emissions, advances clean-tech innovations, and promotes sustainable growth in emerging markets.

More specifically, the SRI portfolio eliminates the top 25% carbon-emitters in each industry, ensuring that Wealthsimple funds have a lower carbon footprint without compromising diversification.
Halal investing: This Portfolio adheres to Islamic Halal rules (debt-based investments and companies that profit from gambling, alcohol, etc., are excluded). It contains 50 individual stocks that are screened by a third-party committee of Sharia Scholars. This form of investing only allocates capital into equities.
Portfolio Review Service: Wealthsimple offers a free portfolio review of your current investment portfolio, even before you sign up. It looks at how diversified your investments are, your risk exposure, how much debt you have, and whether you are saving enough.

Based on this, Wealthsimple advisors will help you set up goals and a plan on how to achieve them. They will also help you figure out your expense ratio to lower your costs and how to structure your investment to minimize your annual tax bill.
Human support: Regardless of the tiered package you opt-in, every Wealthsimple client has access to human advisors at no additional cost. However, Wealthsimple black tier clients have access to goal-based financial planning with an experienced portfolio manager. Wealthsimple generation tier clients have access to a team of two dedicated advisors that will provide in-depth financial planning.
Tax-loss harvesting: Tax-loss harvesting lowers your taxes on investment gains by offsetting them with investment losses. Tax-loss harvesting is only available for clients with deposits greater than $100,000 (Wealthsimple Black and Generational Clients)
Automatic Rebalancing: As the market changes, Wealthsimple will automatically rebalance your portfolio to ensure it doesn't drift out of the target allocations range. This is done for free for all account holders.
Wealthsimple drawbacks
Higher than average management fees: Wealthsimple's 0.5% management fee on account balances up to $100,000 and 0.4% on balances over $100,000 are higher than what is charged by most Robo advisors who charge between 0.25 – 0.35%. Higher fees can mean lower returns for you if the portfolio doesn't reach a return that is comparable to other robo advisors.
Limited Portfolio options: Wealthsimple has only five portfolio options that may not be enough to suit every financial situation. It may also prove to limit those who want a higher degree of portfolio customization.
No physical Branches: You can only speak to a human via email, a phone call during regular business hours, or send a request to the Customer Success team via the help center.
Factors contributing to the overall rating
Commission & fees
4.3
Wealthsimple's fee structure (annual):
Basic (up to $100,00): 0.5% management fee
Black (above $100,00): 0.4% management fee
Generation (above $500,00): 0.4% management fee
In addition to Wealthsimple's fee, there are fees charged by the managers of the investment funds that you hold (annual):
Regular ETF: 0.1% – 0.2%
For SRIs: 0.25% – 0.4%
An intelligent manager needs to screen for the best companies by going through massive amounts of data and designing top-notch analysis tools; that's why there is a manager's fee.
Wealthsimple also offers features like tax-loss harvesting and financial planning, making it worthwhile.
Account opening
4.8
It takes a few minutes to create a Wealthsimple account. Follow these simple steps:
Start by completing the online application. From the Wealthsimple homepage, click 'Get Started' and follow the prompts that will require you to give basic information and answer a few questions about your investment history. You will then be required to e-sign one or more investment management agreements.
Second, provide bank verification by uploading a bank statement or screenshot of your bank account or void check.
After this, you should have your account up and running within 5 business days.
Deposits & withdrawals
3.8
There are 4 easy ways to fund your account. These include transferring from a checking account, automatic recurring deposits, transferring an existing investment account to roll over an employer-sponsored plan. Withdrawal of funds is initiated from the app or website and will reach your account in 1-2 days. It might take up to 5 business days for the same to be reflected in your bank account.
Wealthsimple does not charge any transfer fees. They don't charge anything for withdrawals, transfer outs, or leaving your account open with a zero balance.
Products offering
4
Wealthsimple offers an average number of model portfolios to choose from with a low level of personalization. Asset allocation between stocks and ETFs will vary depending on your risk tolerance. Wealthsimple offers extra features like SRI and Halal portfolios to cater to the unique needs of specific clients.
Based on the information provided (your risk tolerance, how soon you need the money, etc.), Wealthsimple figures out the best investment strategy for you. They then use the money you have transferred into your account to buy a diversified mix of low-fee ETFs. These are optimized for your situation, and they manage your investment for you.
Portfolio construction
3
Wealthsimple provides five possible portfolios that include:
Conservative, Balanced, and Growth Portfolios: These include ETFs and mutual funds in Canada, ETFs in the U.S., or Mutual funds in the U.K.
Socially Responsible Investment Portfolios (SRIs): These include 6 selected EFTs from socially conscious companies.
Halal Portfolios: They include 50 pre-screened stocks that comply with Islamic Law.
Portfolio management
4.5
Wealthsimple manages your portfolio through a variety of market strategies to optimize your returns. These strategies include diversification across asset classes and the buy and hold strategy.
Together with these, Wealthsimple tracks your dividends and automatically reinvests them the day after they have been received. Also, the automatic rebalancing strategy monitors your portfolio automatically, according to market changes, deposits, or withdrawals, changes in your risk score, and well as changes in ETFs.
Wealthsimple also considers client feedback through the profile and risk scoring process. Progress towards your goals generates coaching from the system to either increase funding or stay in course. Wealthsimple allows you to invest and watch your savings grow without the added hassle of researching trading, etc.
Customer service
4
Clients can speak with a financial advisor upon request. Or, you can also contact Wealthsimple by phone or email. There is no option for live chat for prospective or current account holders.
Education
4.5
The Wealthsimple website has a comprehensive investing 101 glossary, a broad investment FAQ, and a monthly newsletter with dozens of 'how-to' articles. Since there is no internal search function for education content, it may be challenging to locate subjects of interest. In addition to this, some of the tutorials lack the quantitative tools needed to help you with financial planning.
Safe & secure
5
Wealthsimple's website uses encryption and features that are clearly stated in its privacy policy to give you a sense of security. A two-factor authentication system is also implemented that requires a code sent to your cell phone to log in to your account.
It is also regulated by the Securities and Exchange Commission (SEC) with the protection of up to $500,000 on your capital.
Is Wealthsimple right for you?
Wealthsimple is right for investors of all ages looking to save money. It has no minimum balance, and investment portfolios have several ETFs. It offers tax-loss harvesting and provides a savings account with a competitive interest rate. Its SRI portfolio is a great investment platform for value-based investing.
It also offers UTMA and UGMA custodial accounts that may be appealing to investors with college-bound kids. The only downside to Wealthsimple is the higher than average management fees, but a higher quality of service comes with Wealthsimple.