Qube Money is a digital bank that comes with a bank account and a unique budgeting system, which automatically splits your money into separate cash envelopes called qubes, creating purpose behind every dollar. You can create qubes for groceries, mortgage, shopping, utilities, travel and more.
Digital cash envelopes help to create better spending habits, pay off debt, keep track of bills, and build savings. Accurate and real-time balances create awareness that helps you make more informed spending decisions. You'll know exactly what you have to spend each month.
Overall rating
Summary: If anyone is struggling with their money habits and budgeting at the right time, Qube Money will help transform how you spend money.
Qube Money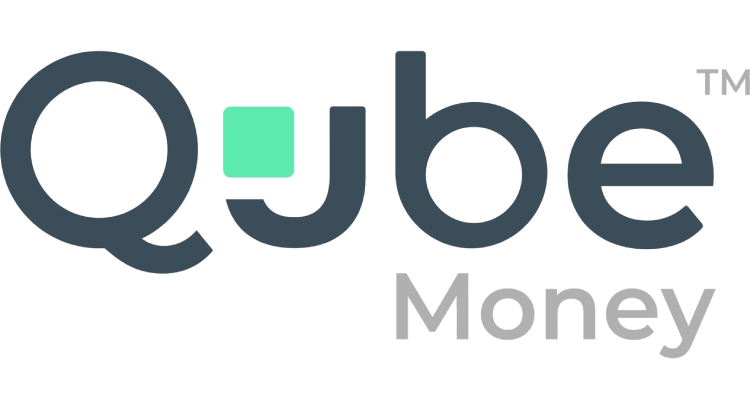 Reviews
Pros
Real-time financial monitoring
Multiple banking options
Custom allocation
FDIC Insured
Fraud Protection
Cons
Limited features on the free account
You must use the Qube debit card.
Has no rewards with the free account
Best For
Smarter Budgeting
Families
Couples
Getting paid 2 days earlier
Features
HQ
Pleasant Grove, UT
Regulation
N/A
Insurance
FDIC insured for up to $250,000
Minimum Deposit
$0
Monthly Fee
– Basic: $0
– Premium: $8
– Family: $15
– Platinum: $25
Est. APY
N/A
Deposit
– Direct deposit
– Bank transfer
Withdrawals
Bank transfer
Overdraft
N/A
Rewards
Only In Platinum Package
ATM
You may use any ATM to withdraw money, and Qube Money will reimburse you up to $10 a month automatically. There is a $250 daily ATM withdrawal limit and a maximum withdrawal allotment of 3 per day.
Debit Card
Available
In depth review on Qube Money
Qube money is more than just a digital bank and budgeting tool – it transforms spending behavior to address poor money habits, which is the root cause of poor financial health.
With its digital envelopes, choosing which qube you're spending from before each purchase automatically limits your spending habits and helps with smarter budgeting. The debit card is engineered with the default zero technology, which requires a qube category to be opened from your phone to authorize spending.
If you don't want to open a qube each time to spend, you can use the default open qube, which will have no limits in terms of spending. This means that you can treat this qube as a regular checking account to spend freely.
Qube Money is available for ios and android. However; It doesn't offer check-writing capabilities. You can use your card to withdraw funds, make purchases, and pay bills through your merchant's billing program.
Here's a video explaining how Qube Money works:
Qube Money is best for
Smarter budgeting: Qube Money is the world's first banking system that helps control spending, eliminate debt and create stronger money habits. Once you set up qubes to represent all of the budget categories, you can transfer funds from the main account to them.
Families: Parents can help their children help understand how finances work. It is a good tool to give hands-on experience with budgeting and planning ahead. Together with this, children get to learn how debits and deposits work at an early age.
Couples: Qube money makes managing money with your spouse or partner easy. The innovative joint bank account provides a way for you to make better financial decisions together. Accurate real-time balances create awareness, transparency, and better communication.
Getting paid 2 days earlier: This helps you get paid 2 days earlier by using a feature called payday 2 days early. If you get paid on Friday, you can get paid on Wednesday instead of Friday with Qube Money. However, only W-2 employees with direct deposit are eligible.
Qube Money benefits
Real-time financial monitoring: Get immediate updates on spending activity. Once you spend any money, your budget is automatically updated, allowing for real-time financial monitoring.
Banking Options: You can choose to link your external bank account or use the Qube Money integrated account.
Custom allocation: You can set up custom allocations to have a percentage of each paycheck put into a certain category.
FDIC insured: Qube Money has partnered with Choice Fin to offer banking products. Through Choice Fin, your accounts are FDIC insured up to the legal limit of $250,000.
Fraud protection: The debit card is engineered with the default zero technology. No worrying if you lose your Qube card as there is never any money on it unless you transfer money from your qube for a purchase.
Qube Money drawbacks
Limited features on the free version: The free plan has lower transfer limits and no automatic transfers from an external account, so you have to manually move money into Qube when it's time to refund your card.
Must use Qube card: For the system to work, you have to use the provided Qube debit card.
No rewards with the free account: With Qube Money's debit card, you won't earn cashback, or other rewards like you do with credit cards or some debit cards.
Factors that contributed to the overall rating
Account opening
5
It just takes minutes to apply, and most accounts are approved and opened in a short time. You can get started here.
After entering your contact information and selecting a plan/card, you'll be prompted to download the Qube Money app and begin budgeting. Qube Money is currently only available to U.S. residents.
Fees
4
Qube Money offers four plans with different pricing (ranging from $0-$25 a month) and features.
| | | | | |
| --- | --- | --- | --- | --- |
| Plan | Basic | Premium | Family | Platinum |
| Price per month | $0 | $8 | $15 | $25 |
The accounts are ideal for the following:
Basic: Any person who wants to use the basic or premium features of the Qube Money app.
Premium: Individuals get access to many other features not included in the basic package, including access to unlimited cubes and budget automation. On the other hand, couples get additional features, including companion cards and partner permission, and notifications.
Family: This account is ideal for families to provide kids accounts, cards for the entire family, parent view and permissions, in-app money requests, among other features.
Platinum: This account is for users who want to get more out of Qube money – Power users. It offers rewards, corporate partner benefits, Qube Masters training, and a QP metal card. Best for anyone who wants access to the right tools, including financial coaching, to change their financial situation
Features
5
Qube Money accounts features vary depending on the plan. Its key features include:
Available to all accounts:
Active real-time money tracking: Digital cash envelopes that provide real-time financial monitoring without the hassle of tracking expenses, carrying physical cash or updating spreadsheets.
Available to paid accounts only:
Unlimited qubes: A bank account with an unlimited amount of checking and savings accounts without a debit card attached to each account. You just have one debit card.
Budget automation: After setting up your plan on how much money you want each qube to receive, it will automatically allocate resources in the qube for you every time you receive money into the account.
Roundup technology: Suppose you purchase coffee for $2.75 every morning, with roundup (if enabled) the transaction will be rounded up to the nearest whole dollar to $3. The difference of $0.25 will be transferred to a savings qube.
Bill pay: Any individual or recurring electronic payments are made from a specific qube, which can be fixed or variable and set up to process any day of the week.
Deposits & withdrawals
4
You can deposit funds into your Qube Money account(s) via the following options:
Link your external bank account through the Qube Money app
Direct Deposit through your employer
ACH transfer from your external account
For direct deposit and ACH or P2P (person to person) transfers, you'll need your routing and account number, which can be found in the app.
Customer service
5
Qube Money doesn't have a phone number to call, but its website features a built-in chat tool and an FAQ page. You can also send them an email at support@qubemoney.com.
Safe & secure
5
The Qube Money debit card is designed using Default Zero Technology, meaning that your card has a default balance of $0. Unless you activate a category on your phone, someone can't use your card. Additionally, your money is held in a partner bank that is FDIC insured.
Is Qube Money right for you?
Qube Money is best for anyone who wants to use the cash envelope budgeting method to build better money habits. It is ideal for families with kids old enough to need money but too young to qualify for a checking account. It is also a good choice for couples who want to keep their main bank accounts separate but still manage money together.