Wealthsimple Trade is Canada's first and only zero-commission trading platform. It is a self-directed investing platform and accessible only with a mobile app. You can also only open a handful of account types and trade in stocks and EFTs on Canadian and U.S. Exchanges.
Overall rating
Summary: Although Wealthsimple Trade has limited trade instruments and research tools, this zero-commission trading platform is an excellent choice for traders who make frequent contributions to their investments.
Wealthsimple Trade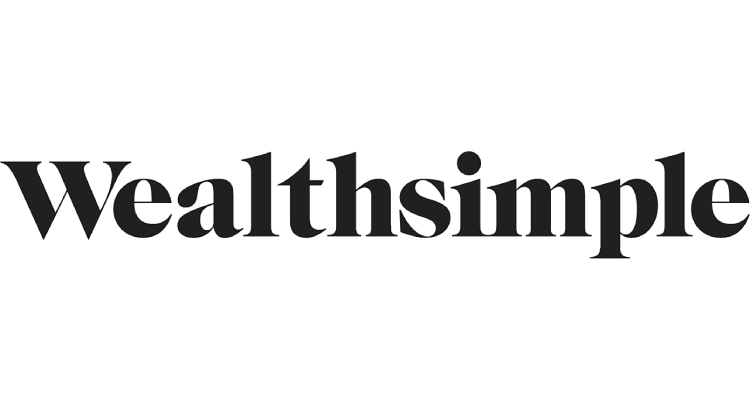 Reviews
4.5
Deposits & Withdrawals
Pros
No commission, withdrawal, inactivity, or maintenance fee
Simple and easy to use mobile app
CIPF protection
No minimum account balance
Cons
Limited research tools
Limited account types
Mobile Access only
Does not support auto-deposit option
Best For
Zero-commission trading
Easy to use mobile app
Financial products
Features
HQ
Toronto, Ontario, Canada
Accounts
Personal, TFSA, RRSP
Instruments
Stocks and EFTS on Canadian and U.S. Exchanges
Regulation
IIROC
Minimum Deposit
No account minimum
Fees
– Zero- commission trading
– 1.5%fee for currency conversion
Demo Account
N/A
Leverage
N/A
Trading Platforms
A mobile app that is available on iOS and Android
In depth review on Wealthsimple Trade
Wealthsimple Trade is an entirely self-directed platform that allows users to have complete control over the purchasing and selling of assets within their accounts. It allows you to trade inside a personal, TFSA, or RRSP account.
Wealthsimple Trade was officially launched in March 2019 and started by supporting non-registered trading accounts. Later in the same year, it added RRSP and TFSA account types to its line-up. It is important to note that Wealthsimple Trade is not connected at all to the robo-advisor platform.
Wealthsimple Trade is best for
Wealthsimple Trade is ideal for new or casual investors who want to test the waters by buying and selling stock without paying a fee. Some of the merits of Wealthsimple Trade include:
Zero-commission trading: There is no fee for buying or selling stocks and ETFs. It also has no minimum amount to start trading
Easy to use mobile app: Wealthsimple Trade offers a mobile trading app that is user friendly and available on iOS and Android.
Financial products: It provides a solid selection of stocks and ETFs from the Canadian and U.S. Stock Exchanges.
The CIPF protection: Your account balance is covered up to $1,000,000 by CIPF
Wealthsimple Trade benefits
Zero-commission trading: Wealthsimple Trade charges $0 for buying and selling stocks, including ETFs, which can result in huge savings if you trade frequently. This is exceptional in a market where the trading fees are between $4-$10. There are no fees for buying and selling stock and EFTs on the Wealthsimple Trade platform.
Easy to use trading platform: The interface is straightforward and is designed to be accessible to newbies or junior investors. The app features simple charts of a stock's performance that are easy to navigate between. The app also has tabs to let you see stocks and ETFs that are 'most active,' top gainers,' and 'top losers.'

The mobile platform offers quick and easy access to hundreds of stocks and ETFs. It's easy to sign up for an account, and you can start trading as soon as you load funds into your account.
CIPF protected: Accounts held by the custodial broker Canadian ShareOwner are protected within specified limits in the event of its insolvency by CIPF. Your account balance is covered up to $1,000,000 by the CIPF.
Wealthsimple Trade drawbacks
Limited trade instruments: You can only trade stocks and ETFs that are traded on North American stock exchanges (NYSE, NASDAQ, TSX, TSX-V). It does not support the trade of mutual funds, options, preferred shares, over the counter securities (OTC), or other financial instruments outside of North America.
Limited Functionalities of the mobile app: Wealthsimple Trade only allows trading on the mobile app. The app does not offer many added features that an experienced trader would need. It doesn't have any analysis tool or a way to set up automatic trades.
Limited research tools: Wealthsimple Trade does not have in-depth market research and does not support real-time quotes (there is a 15-minute delay).
No Day Trading: Day trading may be flagged as an inappropriate activity, and there are no quantifiable guidelines about what counts as day trading.
No USD Account available: Although Wealthsimple Trade gives you access to both U.S. stocks and ETFs, it doesn't offer a USD based account to hold funds. This means that Wealthsimple Trade will charge a currency conversion fee of 1.5% when purchasing USD denominated stocks.
Factors contributing to the overall rating
Fees
4.5
The only fee charged is a currency exchange fee of 1.5% when trading USD denominated stocks. Other fees that could be incurred are transactional fees for specified actions.
These fees could include:
paper account statements at $20
special requests and investigations at $75 per hour
Voluntary corporate action/ election at $50
Wire Transfer (incoming and outgoing) $30.
Account opening
4.5
To open an account is simple and quick:
Signup and download the Wealthsimple Trade mobile app on your Apple or Android device and 'Get Started.'
Securely connect your bank account to deposit funds.
Start buying and selling stock.
There are no account minimums or fees associated with opening an account.
Deposits & withdrawals
4.5
Currently, the only way to move funds into your Wealthsimple Trade account is through electronic and institutional transfers. It may take up to 5 business days for the money to arrive in your account. The time lag is caused by regulatory requirements and the process of banking institutions.
Trading platform
3.5
Trading is via their mobile app only, which is available on iOS and Android.
Markets & products
3
Wealthsimple Trade only offers access to trade U.S. stocks, Canadian stocks, and ETFs. It is important to note that not all Canadian or U.S. listed stocks are available through the platform.
2
Wealthsimple Trade offers watchlists for its stocks and ETFs, but very little in market insights or forecasting tools.
Customer service
4.5
Wealthsimple Trade has a client success team to handle issues, and they can be reached by submitting a request on the website.
Education
4.5
It offers several educational resources to its clients. These include in-house blogs, webinars, and masterclasses to help clients get familiar with self-directed investing. Their website also has extensive FAQ sections to help answer commonly asked questions about how it works.
Safe & secure
5
Wealthsimple Trade is a division of Canadian ShareOwner Investments Inc., a registered investment dealer and a member of the Investment Industry Regulatory Organization of Canada (IIROC) and the Canadian Investor Protection Fund (CIPF). This means that CIPF protects customer accounts within specified limits in case the company becomes insolvent. Coverage up to $1,000,000.
Is Wealthsimple Trade right for you?
This platform is excellent for any trader or investor that is comfortable with a mobile-only platform. It is especially suited for traders who make frequent contributions to their investments. It does not charge any commission anytime you purchase except currency conversion costs when buying USD denominated stocks.
Also, it's a good option for any investor who wants to cut down costs. So, if you are a beginner, budget is a concern, and looking to trade frequently, this could be a great way to learn about the world of investing.